Published January 8, 2020
Best Camping in Texas (Ultimate Guide for 2020)
The second largest state, Texas has plenty of fascinating locations for a unique camping experience. While there are deserts and sand dunes, there's much more to the Lone Star State. In fact, it may surprise you to learn that rivers, beaches, and canyons are the main attractions here. On top of that, there are many rare animals you can only see in Texas.
If you're planning to set up camp in the Lone Star State, read this guide first. Here you'll find all the information you need to plan your trip and experience all the natural beauties Texas has to offer. 
State Park Camping
Park Fees and Reservations
The Texas Parks and Wildlife Department is in charge of more than 100 parks throughout the state. Depending on their size, all parks have one or more campgrounds where visitors can set up a tent or park their RV. All campgrounds have basic amenities like toilets and running water, while many also have shower cabins, picnic tables, and campfire grills. Some also provide free wireless internet access, as well as electricity to power up air-conditioning and TVs in camping vans
To enter a Texas state park, you will need to pay an entrance fee. But you won't have to pay the fee if you have a valid Texas State Park Pass. An annual pass will cost you $70 and allows all the passengers in your vehicle to enter any public park in the state. For $25, you can get an extra pass for a family member. The only requirement is that both of you live at the same address. Free passes are also available to seniors, veterans, as well as disabled people.
Of course, if you plan to camp at a state park, you will also have to pay the camping fee. The usual fees start at $10 per night for primitive camping and $15 for equestrian camping. These basic fees don't cover any amenities, so you will have to bring potable water with you. If you want access to running water, you will have to pay $15 per night. Campsites with electric hookups start at $20. Some campgrounds also have premium offers with cable TV and sewerage for your RV.
The camping fees usually vary from campground to campground. It is thus best to call the information desk of the camp you choose to ask them about their fees and available amenities. You can reserve your spot up to 11 months in advance by phone or online. There are no reservation fees, but you will have to pay a single overnight camping fee in lieu of deposit.
If you have to cancel the reservation before your arrival, it may incur an additional cancelation fee. As long as you cancel at least four days ahead of your planned arrival, you will only have to pay a $10 fee for campsites that charge $10 or more per night. If you cancel closer to the arrival date, you will also forfeit your deposit payment. Special rules apply if you're canceling or changing a reservation for group facilities. In that case, you will have to do it at least 60 days before arrival to avoid extra charges.
Rules
While staying at Texas state parks, you must follow the seven C's of camping. They include care, caution, cleanliness, common sense, conservation, cooperation, and courtesy. There are also several laws that regulate what you can and cannot do on public land. The main rule is to respect other campers and leave your campsite in the same condition you found it in.
This is important, as many Texas state parks contain sites and objects of cultural, historic, environmental, or archeological value. As such, you must make sure not to damage them or harm them in any way. If you do, on purpose or by accident, the State of Texas has the right to bring up criminal charges against you.
Big Bend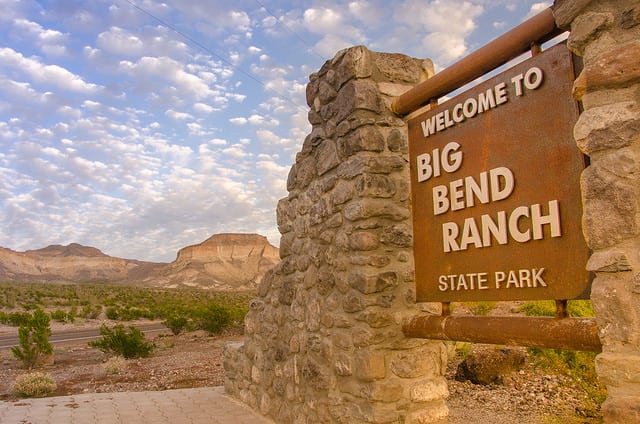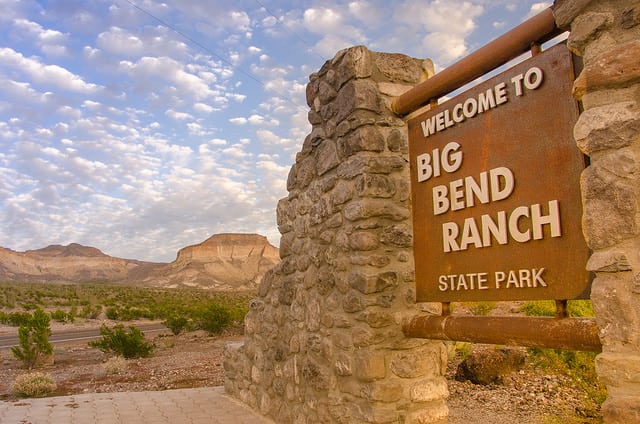 The Big Bend Ranch State Park is the largest state park in the entire state. It stretches over an area of 311 thousand acres and has a 23-mile front along the Rio Grande. Here you'll also find Madrid Falls, one of the highest waterfalls in all of Texas. It is thus no surprise that river rafting is the most popular activity in the park. But with almost 250 miles of hiking trails and about 70 miles of dirt roads, there are lots of other things to see and experience.
There are many rare animals here, including the desert bighorn sheep, cougars, bobcats, and western mastiff bats. Rare birds include the zone-tailed hawk, golden eagle, and the peregrine falcon. You will also likely encounter multiple species of woodpeckers and owls, as well as jackrabbits, coyotes, and gray foxes.
Popular camping destinations near the park include the Chisos Basin Campground with 60 sites and the Cottonwood Campground with 24 sites. The Rio Grande Village RV Campground can provide full electrical hookup for up to 25 vehicles. If you don't reserve your place in advance, a handful of campsites are available on a first come – first served basis.
Beach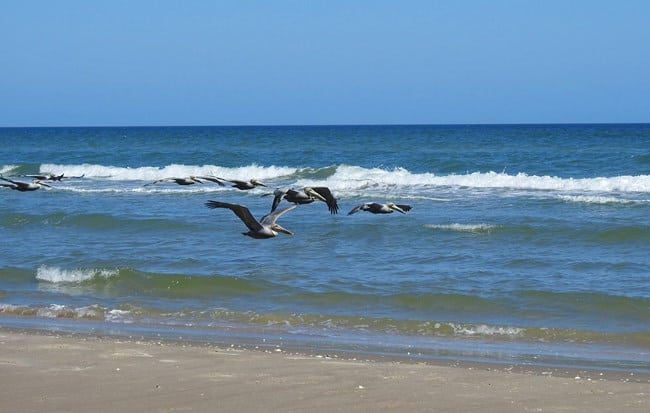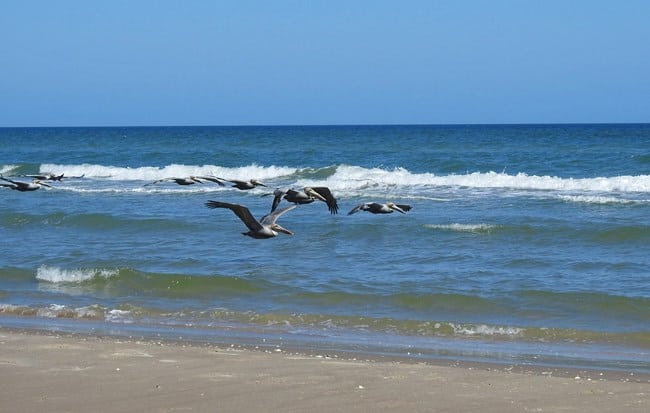 If you've seen a few old-school westerns, you may think that Texas is just an endless desert. But that's far from the truth. The Lone Star State is home to some of the most beautiful beaches in the country.
The Padre Island National Seashore is probably the most fascinating. This little island on the shore of the Gulf of Mexico hosts the very rare Kemp's ridley sea turtle. There are five tent campgrounds on the island, but none provide RV hookups. They include North Beach and South Beach, the Yarbrough Pass, as well as the Malaquite and Bird Island Basin campgrounds.
Galveston Island is another popular location on the coast of the Gulf of Mexico. Camping fees for this location range from $15 for a basic tent camping experience to $25 for a premium spot on the beach.
Finally, there's the Sea Rim State Park tucked away in the southeast corner of the state, also on the Gulf shore. It has about a dozen campsites with electricity, as well as options for camping on your boat. The overnight rates range from $10 for tents to $20 for boats.
Free Tent Camping
Beach
Did you know that you can have a dream summer vacation for free? You can camp on the beautiful beaches of Texas only for the price of fuel and the basic necessities you'll need during your stay.
The North Beach campground on the Padre Island National Seashore is a great place to park your RV and set up a tent. While the place is rather noisy, it's all because of the winds and the waves. There are no amenities, but you can fill up water bottles at the nearby Malaquite Campground. If you want to take a shower, you can do so for free at the park, but you'll have to walk a few miles to get there. You can stay here for up to 14 days. And if you run out of food, the city of Corpus Christi is about 15 miles away.
For a more peaceful experience, you can camp at Magnolia Beach on the Lavaca Bay. The beach is very spacious, thus allowing for extra privacy. You can swim, kayak, or fish in the bay. The area is also home to many bird species, which is why many visitors choose bird-watching as their pastime activity. Like North Beach, this camp doesn't offer any electrical hookups for RVs, but it does have showers and toilets. If you need to run errands, the nearest city is Port Lavaca.
Whichever destination you choose, make sure not to set up your tent too close to the water. Consider this a safety measure, as the tides here can rise very high.
RV Camping
Free RV Camping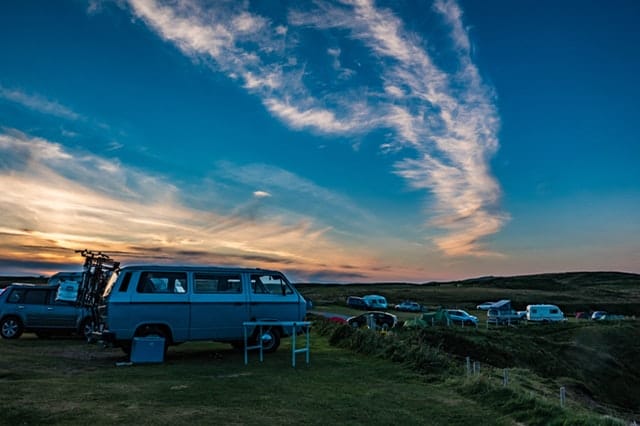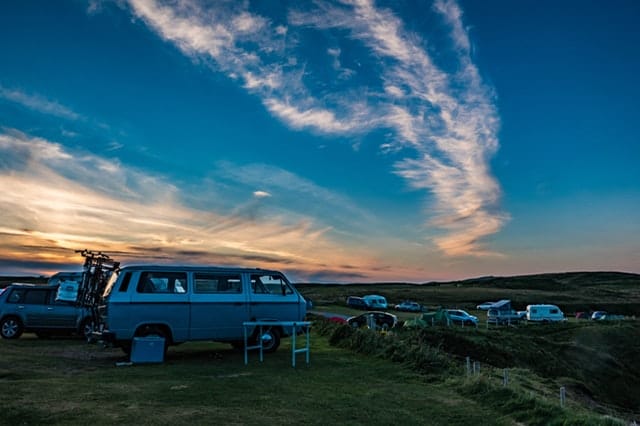 Free camping in Texas isn't only available to tent campers and backpackers. Several campgrounds also allow you to camp for free in your RV. But if you opt to do it, you should keep in mind that there are usually no amenities included. As such, you must pack supplies of bottled water, trash bags, and figure out how to maintain personal hygiene during your stay.
If you're traveling to Texarkana, you can stay at the Jackson Creek campground on the Wright Patman Lake. Each campsite includes a picnic table and a campfire ring. You will also have access to a joint restroom, but there is no potable water on the premises. You can stay here for up to 14 days within a 30-day period.
The Steele Creek Park campground on Lake Whitney in central Texas has 20 free RV campsites. There are nine group camping facilities, including Kimball Bend Park, East Loafers, and Cedron Creek. Like the Jackson Creek campground, these are all operated by the US Army Corps of Engineers.
All campgrounds near Lake Meredith allow you to camp for free, too. For RV camping, the Sanford-Yake campgrounds and Fritch Fortress are a good choice. They both offer basic amenities like grills, shade shelters, and camping tables, as well as access to restrooms with drinking water. There are also plans to make another 10 RV campsites with full electric hookups later this year.
Other options include the Coleman RV Park in Brownfield, Yoakum County Park in Denver City, and the Hugo Point County Park in Cove. As a rule, these parks usually limit your free stays to five days, so they are perfect for short breaks during your trip. What's more, some of them also provide full electrical hookups and wireless internet access.
State Parks
All state parks in Texas have campgrounds that can accommodate RV campers. But unless you're camping in a free area, you will have to pay for your stay. The prices are calculated on a per-night basis. As a rule, most campgrounds offer three options. You can opt for a basic camping experience with no amenities for about $10-15 per night. If you want access to electricity, it will cost you about $20. For an extra $5, you can get higher amperage for the appliances in your RV, as well as a sewer hookup.
It is important to know that there are a limited number of RV sites on each campground. As such, you should reserve your site at least a month in advance. As explained above, you can change your reservation at no extra cost after you've made it. But most camps have at least a few sites they rent out on a first come – first served basis. So even if you don't secure your place ahead of your trip, you might still find a spot to set up camp.
Texas Hill Country
The Texas Hill Country stands at the very end of the American Southwest. It is the meeting point of West Texas, South Texas, and Central Texas. This region is best known for its numerous caverns, as well as being home to the US-native desert palm tree.
There are dozens of campgrounds in the area, all equipped to accommodate RV campers. Popular options include the following state parks: Blanco, Guadalupe River, and Lake Brownwood. The US Army Corps of Engineers has several campgrounds. They include the Cedar Breaks Park, Jim Hogg Park, Cranes Mill Park, as well as the Potters Creek Park. There are another 30 campsites at the Lost Maples State Natural Area.
Only two private options are available in the area. The Canyon of the Eagles Resort charges $45 per night for RV camping. If you choose to stay at the Mountain Breeze Camp, it will cost you $20 a night per person and an extra $10 for water and electric hookup.
Concan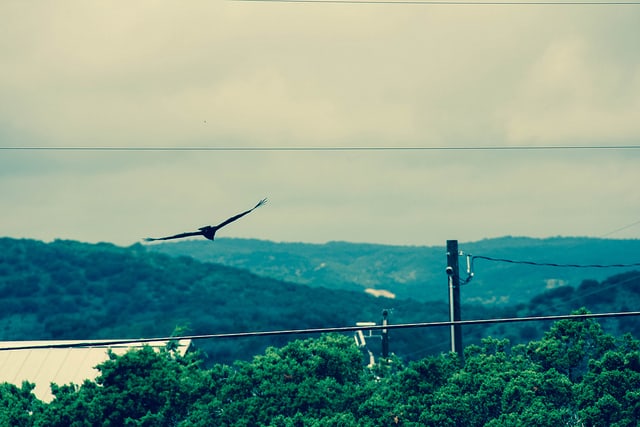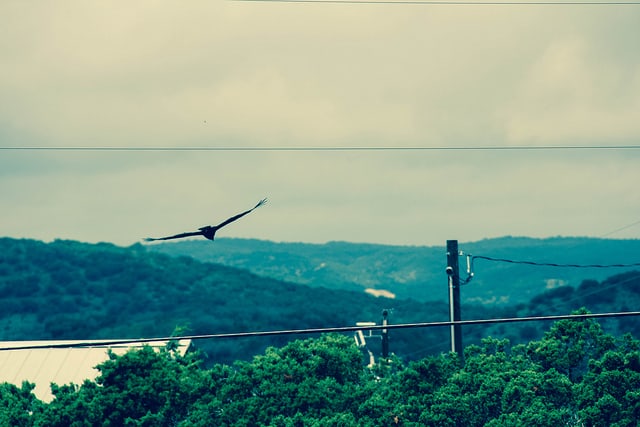 The town of Concan in the Hill Country is a perfect destination for outdoor enthusiasts. Here you can hike at the Lost Maples State Natural Area, go biking at the Garner State Park, or swim and kayak in the Frio River.
You can opt to park your RV on one of the many campgrounds at these state parks. If you're looking for a privately owned RV park, the Parkview Riverside RV Camp is the only game in town. The camp provides a breathtaking view of the Garner State Park and the Frio River. Here you'll get all the premium amenities you'd expect, like electric hookups, cable TV, and Wi-Fi internet access. The camp is open all year round and charges fairly standard rates for privately owned RV resorts.
Gulf Coast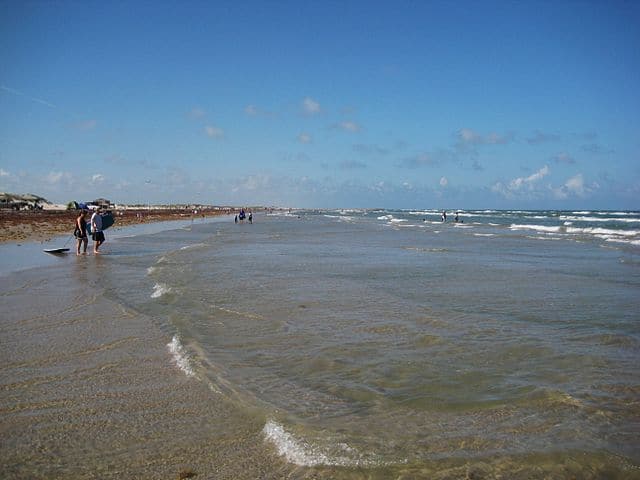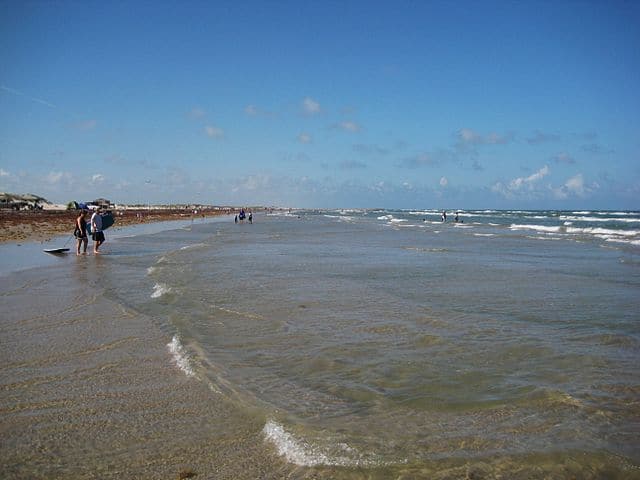 The Texas Gulf Coast is very popular among tourists looking for a relaxing camping experience near the beach. There are many national parks along the coast, all with their own RV-ready campgrounds. They include the Brazos Bend State Park, Goose Island State Park, Lake Corpus Christi State Park, and the Mustang Island State Park. You can choose between a basic RV site and one with a fully electric and water hookup.
Other popular options include the Coleto Creek Park, Whites Park, and the Padre Balli Park. They are all operated by local authorities and can provide premium amenities to RV campers.
Primitive Camping
What Is Primitive Camping?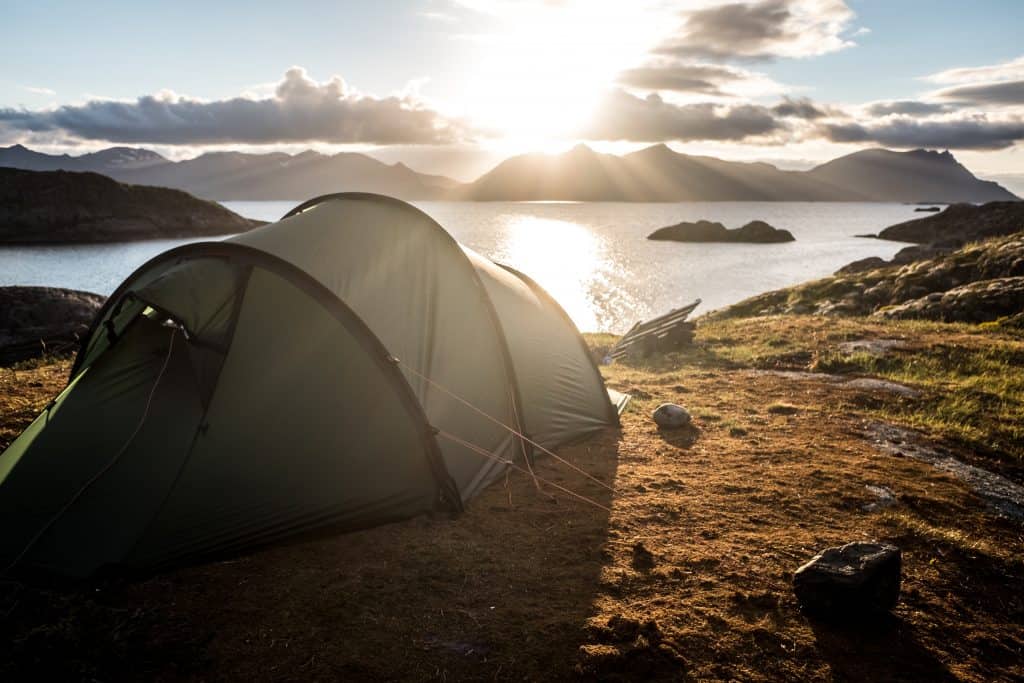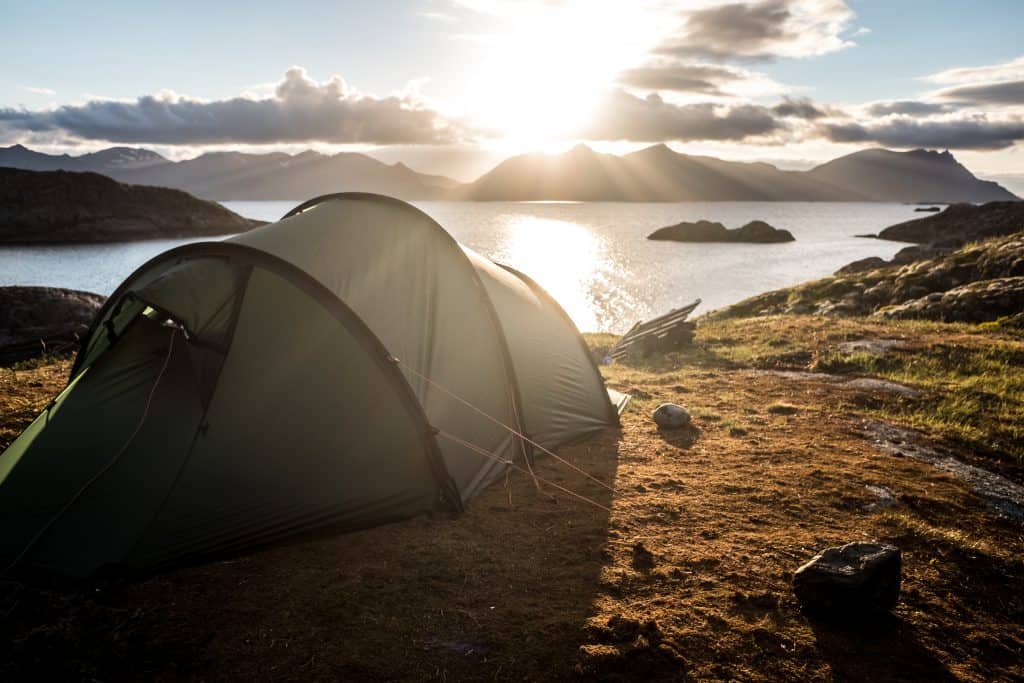 If you're looking to escape from the civilization for a few days and set off on a real adventure, you might be interested in primitive camping. Also known as back-country camping, it involves camping in nature, outside of official campgrounds. This means that you will have to pack everything you may need in your backpack and carry it around wherever you go.
As a rule, you should pack a few bottles of water, some food, and a first aid kit. You also have to leave enough room in your backpack for the tent you'll be sleeping in. Of course, you can also choose to go tent-free. In that case, you'll need a yoga mat or a sleeping bag to stay warm and comfortable at night. You'll also need something to shelter you from the wind and the rain. As such, you might want to pack up a large tarp, a few long ropes or trekking poles, as well as four or more tent stakes to set it all up.
The main appeal of primitive camping is that it allows you to experience the nature first-hand. It's also completely free and can provide a nice alternative to your cozy, albeit stressful everyday life. But before you opt for primitive camping, there are a few things to keep in mind.
For one, make sure not to pack any perishables, as they can go bad very fast. The best camping foods include dried fruits, nuts, and legumes. They are all rich in important nutrients and will give you the energy you need to stay focused on your adventure. You can also bring a plastic jar of peanut butter and some bread slices in case you need something to satiate your hunger along the way.
Of course, you also need to figure out how to go to the toilet in nature. You should choose a spot that's at least a couple of hundred feet away from water sources and campsites. Then you should dig a deep hole in the ground, preferably in the sunlight, as it allows for faster decomposing. Finally, remember to bring a roll of toilet paper with you. Don't throw it on the ground after you've used it. Instead, pack it inside a small paper bag and throw it in the nearest garbage bin.
Primitive Camping in Texas
There are many primitive camping locations in Texas. Pretty much all national and state parks have primitive camping sites a few hundred feet away from official campgrounds.
You will usually find these primitive campsites on the sides of dirt roads. For example, there are several sites at the Guadalupe River, Big Bend, and the Big Thicket National Parks and Preserves. You'll also find plenty of them in the Rio Grande Wild and Scenic River area. Moreover, you can set up camp in any national forest and grassland throughout the state. Just make sure that there are no signs that specifically prohibit it, as you may find yourself breaking the law inadvertently.
Final Word
If you want to experience some of the world's most fascinating natural beauties, Texas is the place to go. The rivers, the beaches, and natural preserves are only some of the wonderful things the Lone Star State has to offer to tourists. Whether you're backpacking, tent camping, or taking your RV on the road, there are hundreds of great campgrounds all over the state.
Now that you've found the information you were looking for, it's time to plan your trip. Reserve your campsite and make sure to check the local weather forecast to know what to pack to have the best camping in Texas experience.
Enjoy your stay in Texas!