Published January 8, 2020
Best Camping in California (Ultimate Guide for 2020)
When it comes to camping, the Golden State has it all. With its long Pacific coastline, stretching from Mexico in the south to Oregon in the north, and mountains, redwood forests and the Mojave Desert lying in between, California's natural beauty attracts numerous campers every year.
Camping is a skill to be learned, and even the most experienced campers will agree that having the right information and knowing all the tricks can help you to have a great camping experience.
The purpose of this article is to provide accurate and up to date facts about the best camping in California. We will include important rules and regulations, camping tricks and know-how, as well as all other relevant information necessary for a smooth trip.
Beach Camping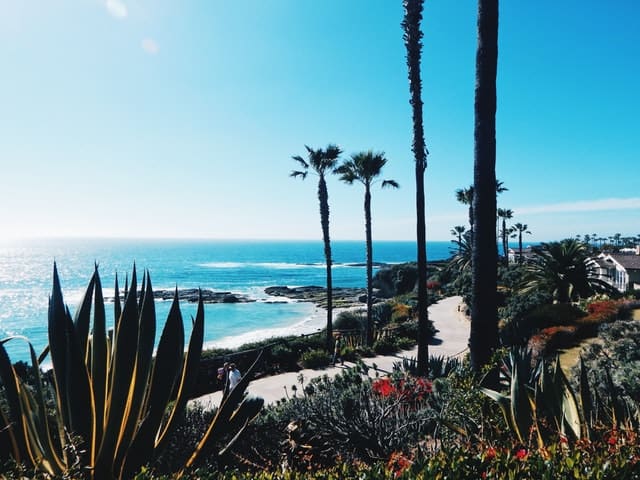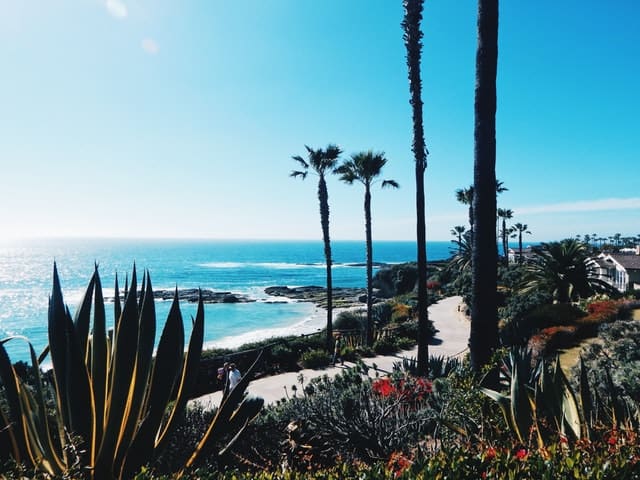 There are many beautiful beaches in California but not all of them are fit for camping. The beaches where camping is allowed are marked appropriately and designated camping sites exist on them. For many good reasons, staying within these designated areas and abiding by laws and regulations is strongly recommended.
Laws and Regulations
As camping is only allowed in designated camping sites, setting up your tent just anywhere will probably attract the attention. California's homelessness laws are strictly enforced, so the advice is to stick to beach camping sites. Here are some important rules that apply to all beach camping sites in California:
1. Campsites
All camping spots have to be reserved and paid for in advance. The maximum stay at any campsite is 30 days.
2. Waste Management
Campsites have designated disposal areas for all kinds of refuse.
3. Fire
Depending on the campsite, fires may be allowed only in designated fire circles, grills or portable stoves. Fireworks are not allowed.
4. Animals
Dogs are not allowed on the beach. Other non-grazing animals are required to be kept on a leash not longer than six feet.
Southern
Sunny Southern California is a perfect place for beach camping. The area is booming with hotels, resorts, and other conventional accommodation, so you will not find camping sites to be too crowded. Summer is the best time to visit these warm, sandy beaches, but the moderate climate allows for an enjoyable winter camping experience as well. There are many tent and RV friendly beach camping sites in southern California, so let's name a few.
In the San Diego County, (Carlsbad) South Carlsbad State Beach Campground, Campland on Mission Bay (San Diego), and (Encinitas) San Elijo State Beach Campground are all good choices for both tent and RV camping lovers.
Los Angeles County offers a possibility of tent camping and tent cabin renting at the Catalina Island Camping site. (Malibu) Leo Carrillo State Park Campground and Dockweiler State Beach RV Park (Los Angeles) are among other beach camping options near LA's hustle and bustle.
Huntington by the Sea RV Park and the Bolsa Chica State Beach are two RV-only camping sites in the Orange County. Doheny State Beach is tent and RV friendly, and it is a perfect choice for blues lovers as it is the site of the annual Doheny Blues Festival.
Northern
The geography and the climate change as you travel north through the state of California. Although the surroundings seem different, they are no less beautiful. Cliffs and rocks are very common, and beach access is often not simple. However, northern California has its own beach camping jewels.
Close to Santa Cruz, the Seacliff Beach is the best place for photography lovers. However, due to its picturesque beauty, this place is often booked months in advance. Another option is the Sunset State Beach where you can enjoy the Mediterranean-like combination of sandy beaches and pine trees in the back.
The San Francisco area has some good beach camping sites to offer, too. Digging for clams is a prospect at the Clam Beach County Park. Point Reyes National Seashore is a remarkably beautiful coastal park, but the car and RV camping are not allowed here.
For those who find joy in observing big waves and mighty cliffs, the Sonoma Coast State Beach is a perfect beach camping ground in northern California.
Northern California Camping
Redwood
Camping in the shade of the tallest trees in the world is possible only in this part of northern California. Here, the ancient forests are leaning on the Pacific coast promising a unique camping experience.
The Gold Bluffs Beach Campground is the only one in the Redwoods with a direct beach access. Both tents and RV's are welcome and there are no reservations in advance. The camp is equipped with showers, restrooms, fire pits, and wind shelters.
If you are looking to see some truly big redwood trees, you should head to the banks of the Smith River. This is where the Jedediah Smith Campground is located. Fully equipped with all necessary amenities and a visitor's center, this camp offers 86 tents and RV spots that are best reserved in advance.
For daring and adventurous campers looking for a raw camping experience, there are eight more designated camping sites in the Redwoods area. Reaching these requires some hiking and much more preparation. Arm yourself with lots of information, bring plenty of water, and don't forget to take your garbage with you when you leave.
Mountain
Northern California is abundant in contrasting landscapes, ranging from the Pacific coast to the forests, lakes, volcanoes, and mountains of the backcountry. Mountain camping is possible in an array of breathtaking sites.
The Sierra Nevada range, the jagged volcanic peaks of the Lassen National Park, and Mount Shasta are just a few of many amazing locations where activities like hiking, rock climbing, skiing, and camping are possible.
Coast / Ocean
With a slightly colder weather compared to its southern counterpart, Northern California still offers seemingly endless options for camping near the ocean. The coastline here is anything but boring. Towering cliffs, rocky beaches, and big waves offer a stunning sight. The shade of old-growth trees is only steps away from the heat of sunlit beaches.
The most popular camping sites on the coast of northern California include the Albion River, Anchor Bay, Kirk Creek, and Gualala Point.
Lake
The most beautiful photos of nature usually involve a lake surrounded by a forest and a mountain in the back. Now, imagine that you could be taking those right from your tent! Lakeside camping is certainly near the top of most camper's list of favorite outdoor experiences. The Golden State is not shy of providing some dreamlike lakeside camping destinations.
One well known lakeside camping destination in northern California is Lake Tahoe. Situated on the California-Nevada border, the shores of this stunning lake offer some 250 campsites equipped with showers, drinking water, and picnic tables.
Many lakes scattered around the Yosemite National Park provide amazing on-shore camping sites. The wooded shores of Shasta and Trinity lakes in the Shasta-Trinity National Forest offer everything from full hookup RV's to tent camping in remote sites that are only accessible by foot or kayak.
Yurt Camping
Northern California is such a great destination for yurt camping that even Mongolians are thinking to give it a try. Ranging from glamping sites to more rugged, public yurts in the redwoods of the Santa Cruz Mountains, the unconventional camping experience is guaranteed. Most yurts provide bunk beds, mattresses, electrical light, and outdoor cooking amenities.
However, some of them, like the ones at the Treebones Resort, can be quite fancy. With the swimming pool and a sushi bar, these yurts can make a true camper feel spoiled just for enjoying a flushing toilet once in a while.
Dog-Friendly
For many dog-lovers, enjoying the great outdoors with their pet is the ultimate happiness. Unfortunately, when it comes to camping, this is not always possible because most beach camping sites do not allow dogs.
What about the rest? Well, here we have some good news. Northern California is full of well-proven, dog-friendly camping sites. So, go ahead and chase that bear together, but if he turns around, stay pawsitive.
All National and State parks and forests in northern California have camping sites where dogs are allowed. There are some rules, of course. Dogs have to be kept on a leash not longer than six feet at all times and are usually not allowed on forest trails.
Private campgrounds usually allow dogs too, but the best way to know for sure is to inform yourself about the rules before setting out on a camping trip with your pet.
Southern California Camping
Southern California has all the terrain diversity any nature-lover could wish for, with the addition of a warm climate that enables a perfect year-round camping experience. From swimming and surfing in the Pacific Ocean to rock climbing and skiing in the mountains, southern California really has it all.
When people think about this part of the Golden State, they think of long, sandy beaches, lots of sunshine, and palm trees. Still, Southern California has so much more to offer.
You can find anything here, whether you are looking for a simple, rugged campsite to put up your tent or an RV, or you're up for some fancy glamping. The long coastline and the many parks, forests, and reservations offer an array of camping possibilities.
For beach lovers, the Bolsa Chica State Beach is a perfect destination to do some surfing and swimming. If you are near San Diego, and up for a crowd, check out one of the most visited State Parks in California, the San Onofre State Beach.
Mountain enthusiasts, hikers, and climbers will be thrilled with the prospect of gazing at the amazing rock of the San Jacinto Mountains at Idyllwild. Irvine Lake Campground, in Orange County, is perfect for setting up a tent and enjoying a quiet fishing experience.
Jalama Beach, Gaviota State Park, Leo Carrillo, Kings Canyon, Crystal Cove, and Joshua Tree State Park are just a few of the many other scenic camping destinations that southern California has to offer.
State Parks
State Parks in California are managed by the California Department of Parks and Recreation. Their main purpose is the protection of wildlife and biological diversity. However, the recreational and educational value of these parks is immense.
The 280 parks are visited by more than 67 million people every year. Accordingly, many facilities have been made available to the visitors, including more than 15,000 campsites.
Park Fees and Reservations
The official website of California State Parks, www.parks.ca.gov, has all the relevant information about the park fees and camping site reservations.
The fees differ between parks, ranging from $2 to $15 in most cases. They are commonly paid daily, per vehicle. Some parks charge fees for boats or per person. Group fees and other discounts might be available, so make sure you check for those before getting there.
Many campgrounds in California's State Parks operate on the first come, first served basis. All the information about reserving a campsite can be found on www.ReserveCalifornia.com or by telephone on (800) 444-PARK (7275). Reservations are often necessary up to six months in advance and prices may vary depending on the season.
Memorial Park
Memorial Park in the County of San Mateo is the perfect camping destination for those who appreciate the peace and serenity of the forest. Hikers will be thrilled too. The Memorial Park is proud of its two nature trails, the Mt. Ellen and Tan Oak.
The surroundings are jam-packed with old-growth redwoods, and the park is equipped with more than just basic facilities. The camp store and the visitor center are at camper's disposal, together with two family camping areas with 158 camping sites. Dogs are not allowed in the Memorial Park.
Point Lobos
A Pacific coastline riddled with fierce-looking rocks, towering cliffs, and big waves – that's Point Lobos State Park in a nutshell. Still, there is more than one way to enjoy the amazing ocean views. Hiking trails along the coast offer different perspectives on the beauty of the coastal scenery.
The background is filled with pines and rare, Monterey Cypress trees. Camping here is possible in one of many federal, state, county and private camping grounds. Dogs and other pets are not allowed in the Point Lobos Natural State Reserve but they are in many of the camping grounds.
Torrey Pines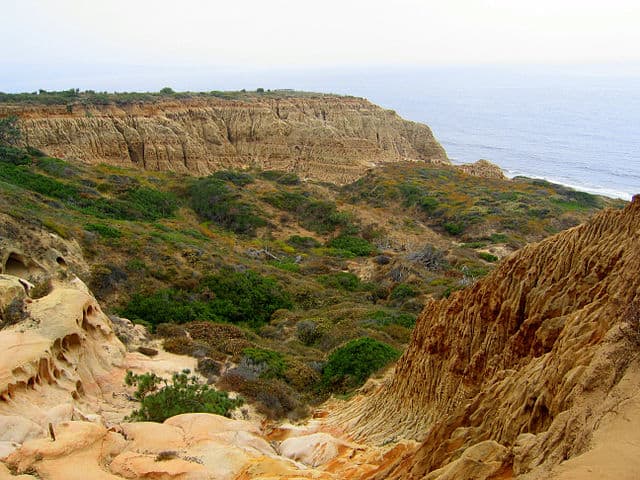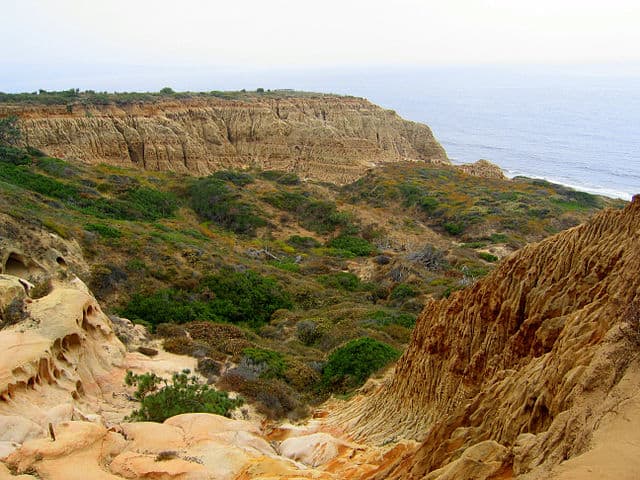 In the vicinity of San Diego you can find the Torrey Pines State Natural Reserve. This wild refuge is the home of the rarest tree species in the United States, the Pinnus Torreyana.
Many steep cliffs offer a stunning view of the Pacific Ocean and the coastline of southern California. With its many trails, the reserve is hiking-friendly. The reserve also offers a visitor center.
Still, camping is not allowed within the Torrey Pines State Natural Reserve. If you are looking to camp nearby, the best options are the campgrounds around the San Diego area. Horses, dogs, and other pets are not allowed in the reserve or on the beach.
Jedediah Smith Redwoods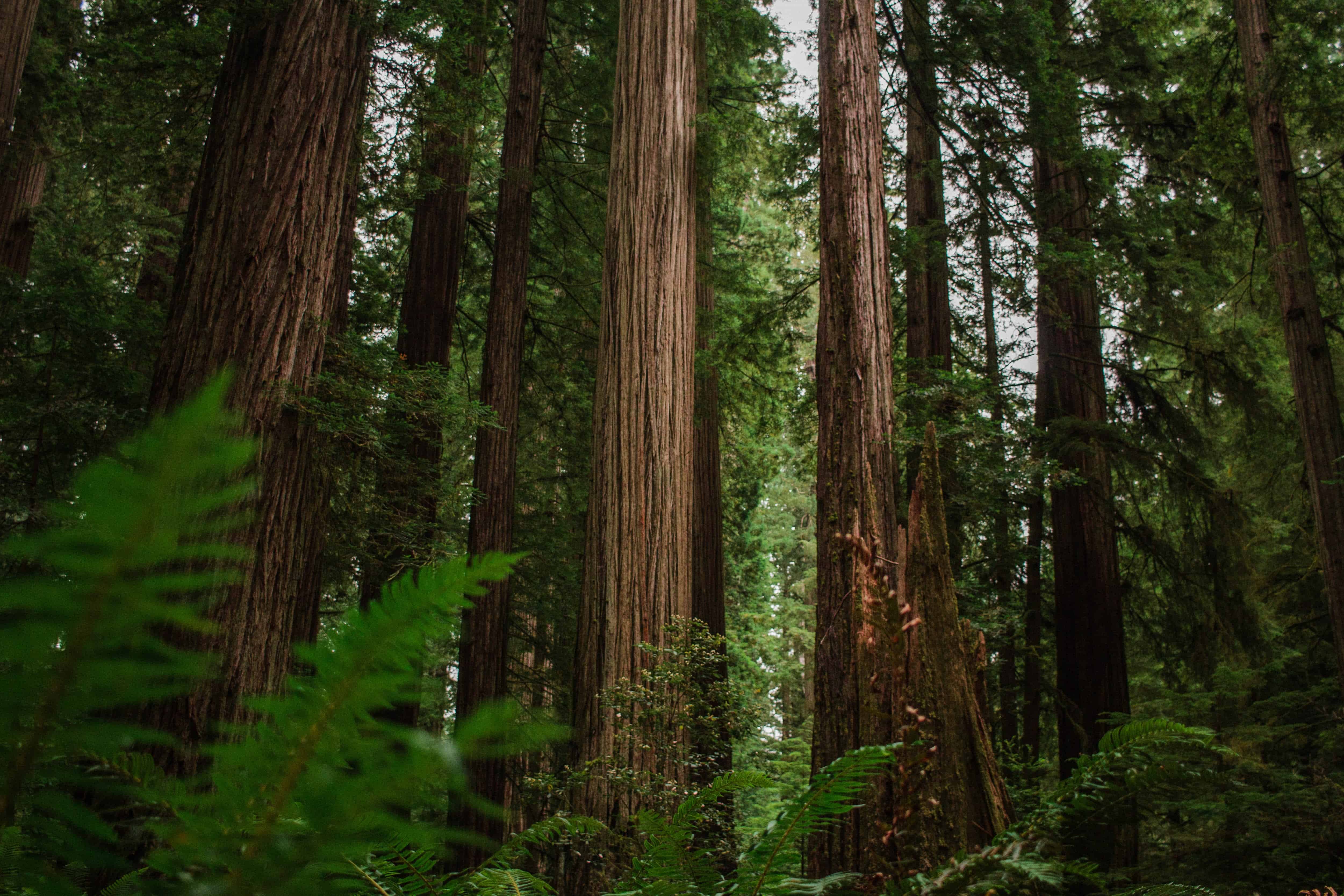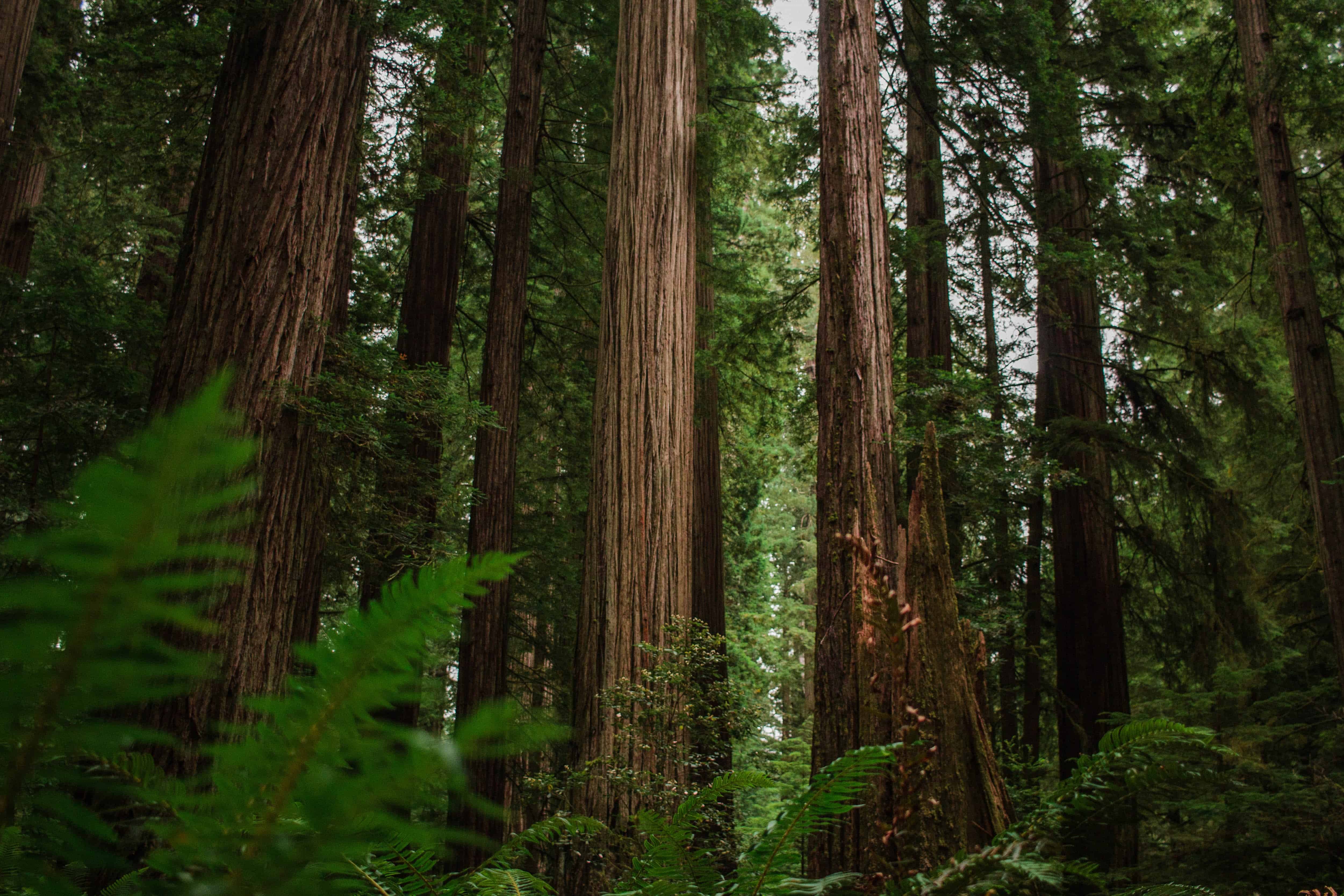 Jedediah Smith Redwoods camping is about the closest you can get to the sense of true wilderness while camping in a mainstream campground. Besides, the 500-year-old trees in this state park are simply humbling.
The Smith River looks extremely clean and inviting. Setting up the tent next to it is the best way to experience camping in this State Park. In total, there are 89 campsites here. Tents and RV's are allowed, and so are black bears.
So, take care of your food and get ready to do some water carrying, as there are no water hookups available.
Julia Pfeiffer Burns State Park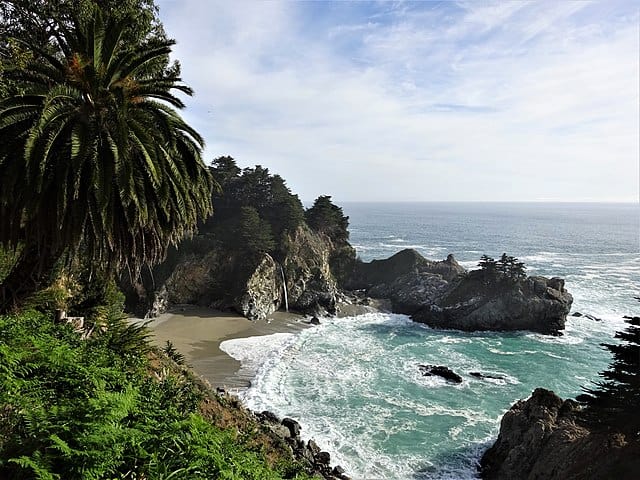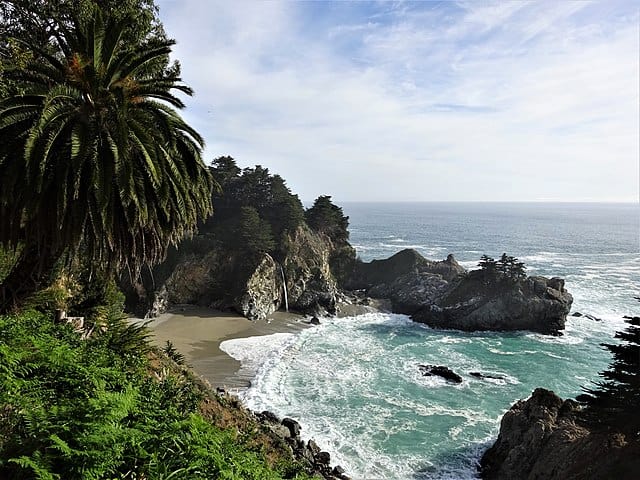 A movie-like landscape with great camping sites. The main attraction of the Julia Pfeiffer Burns State Park is the amazing McWay Falls. But, it doesn't stop here. Mountains, redwoods, and stunning ocean views are all there, too. There are two, very basic but perfectly located, campsites in this state park.
If you want to enjoy the secluded serenity of this place you should be ready to bring all the supplies you'll need with you. The car parking is half a mile away and the closest civilization is the Big Sur village (12 miles).
Crystal Cove State Park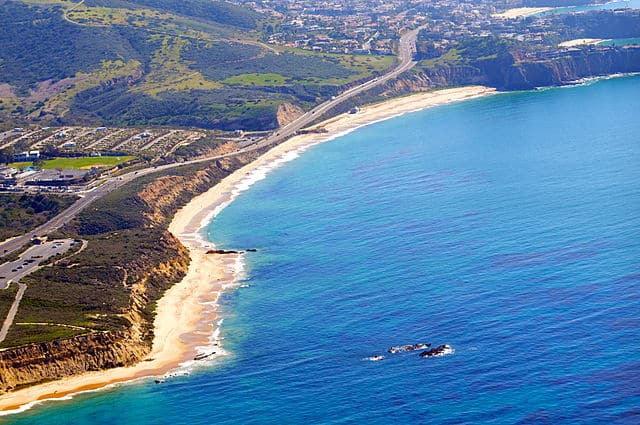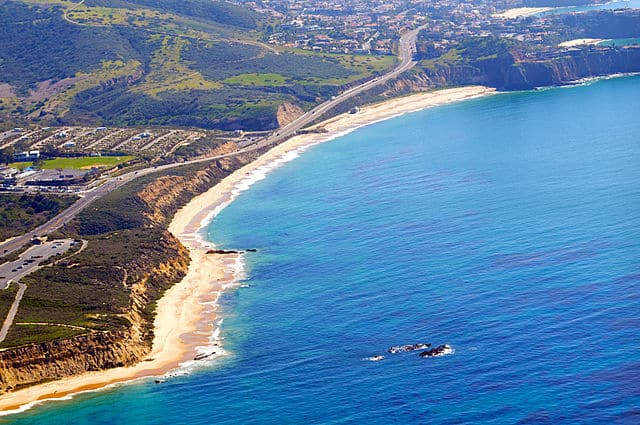 Situated north of Laguna Beach and between the ocean and the Pacific Coast Highway, the Crystal Cove State Park covers an area of 3936 acres. Although the park lies close to urban areas, the ridges and canyons which shape the terrain, along with sandy beaches, create an illusion of a different world.
The long beach and the backcountry are great for hiking. The main campground has a capacity of 30 tent camping sites and an equal number of RV sites, without hookups. There are additional camping sites in the backcountry but those are rather rough and require bringing in all the supplies and taking out the refuse. Pets on a leash are allowed in the camping ground but not on the beach.
Sequoia State Park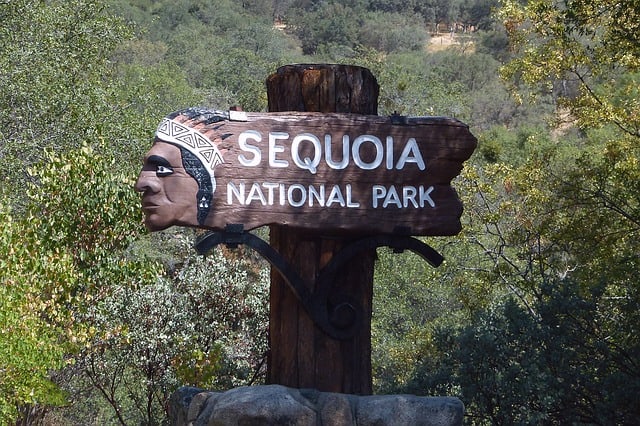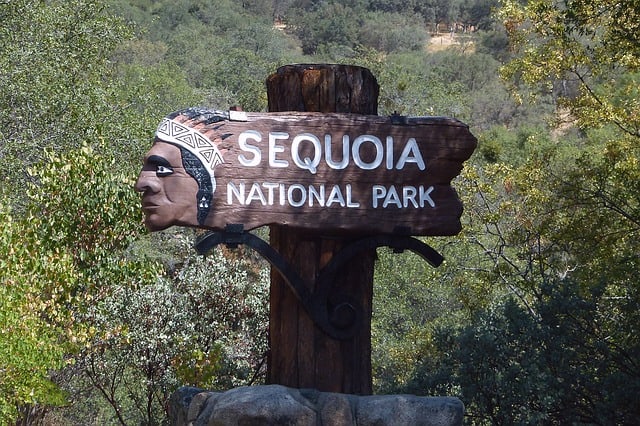 The Sequoia state park in the Sierra Nevada Mountains is the home of ancient forests. Some of the tallest trees in the world can be seen here. The giant Sequoia trees are the largest living organisms on our planet– they can grow taller than 300 feet. So, you better watch out for those falling branches and pine cones.
When it comes to camping here, the Sequoia State Park shares three year-round camping sites with the neighboring Kings Canyon. Additional eleven camping sites are available seasonally. Tents and RV's are welcome, but there are no hookups available.
National Parks
California is the state with most National Parks in the US: nine. From the Death Valley to Yosemite, the geographical, biological, and climate diversity have made California a stunningly beautiful place.
Camping in one of California's National parks is possible at one of the numerous camping grounds. The reliable information about the rules, directions, and available facilities can be found on the web page of the National Parks Service at www.nps.gov.
Park Fees and Reservations
Although the fees are different from park to park, in most cases, they are paid per vehicle, not per person. How much you will pay depends on whether you enter the park with a non-commercial vehicle, a motorcycle, minibus, or a coach. For those who plan to enter on foot, fees are charged per person.
The annual pass America the Beautiful can get you to all National Parks in the country for just $80 a year. In 2018. The entrance to the park will be free on Martin Luther King Jr. Day (January 15th), the first day of National Park Week (April 21st), National Public Lands Day (September 22nd), and Veterans Day (November 11th).
Reservations are available through www.recreation.gov.
Joshua Tree National Park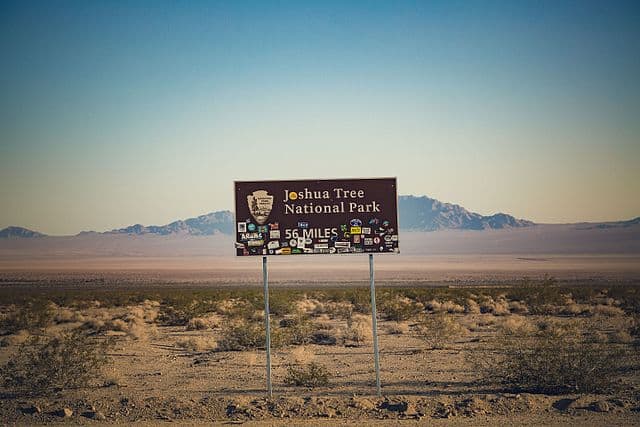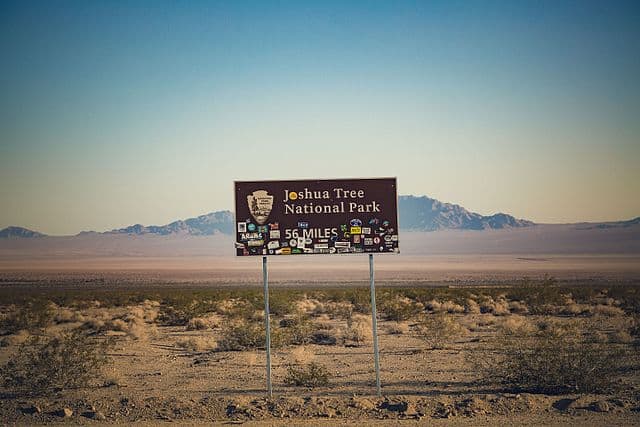 A true southern California wilderness. Stunning hills and rocks with a touch of Mojave Desert sprinkled with Joshua Trees. That was the nature's recipe for the creation of this National Park. If you are looking to avoid the crowds, you should plan your visit between June and September.
There are many camping grounds scattered over the park's area. Jumbo Rocks, has the most camping spots, 124. Black Rock and Cottonwood are the best equipped, with flush toilets, potable water, and RV dump stations. The fees for a night are $15 at Jumbo Rocks and $20 at Black Rock and Cottonwood. Reservations are necessary, except during the summer off-season.
Yosemite
More than few camping grounds exist in this gigantic National Park. It is almost as difficult to choose a camping spot as it is difficult to see everything the Yosemite National Park has to offer. From glacier-formed terrain to mountains, waterfalls, meadows and giant sequoia, everything here is to be humbled by.
Most campgrounds in the Yosemite have RV designated sites. Quite a few have tap or creek water and toilets. In the Half Dome Village and the Yosemite Valley, showers are available. During summer, even horse camping is possible. Reservations are not easy to get, as this popular destination is usually full year-round.
Redwood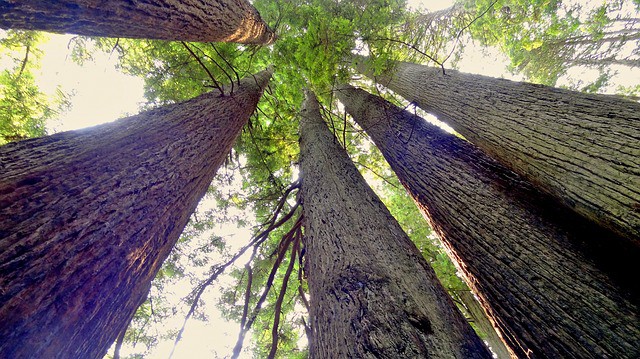 Rivers, forests, and a beautiful coastline – what more could a camper ask for? The Redwood is the place to experience Californian wilderness preserved in the state it was hundreds of years ago. The tallest trees in the world tower over the forty miles long coastline and wild rivers flow through the prairies and oak woods.
Camping in the Redwood National Park is a great experience. Both camping and lodging are on offer, as there are hotels within the park. A special, free permit can get you to one of the backcountry camps, but developed camping grounds at Elk Prairie, Jedediah Smith, Mill Creek, or Gold Bluffs are a more certain bet. Reservations are necessary.
Death Valley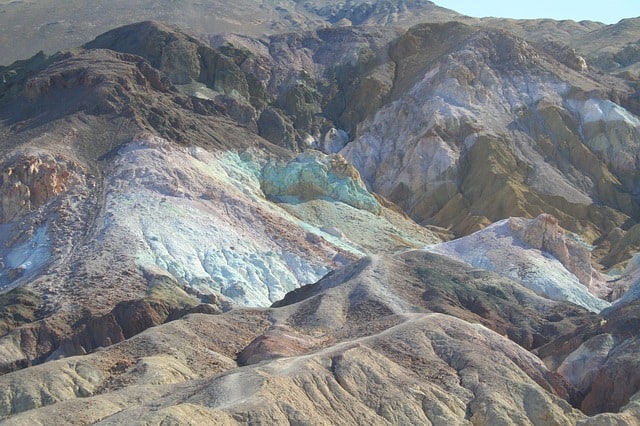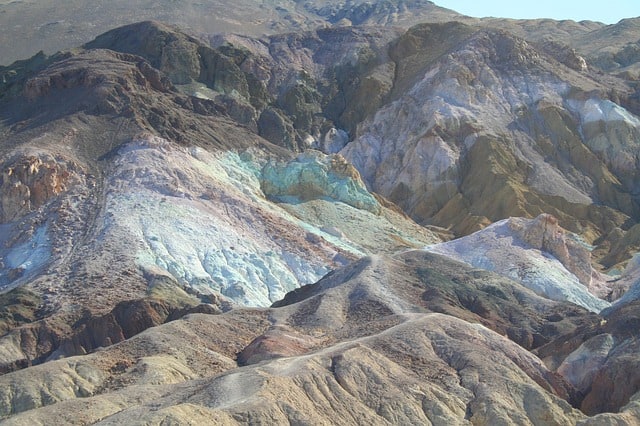 It is actually booming with life. At first glance, Death Valley's looks just like it sounds. But, if you explore this below-sea-level National Park further, you could be surprised. It is a landscape of scorching hot deserts, stunning oasis, and high mountain peaks covered in snow, all wrapped together.
Camping in the Death Valley is possible in one of the nine campgrounds located within the National Park as well as in a few private campgrounds around the park area. Furnace Creek is the best-equipped camping ground and the only one for which reservations are necessary. It is located at -196 feet elevation and offers a true Death Valley experience.
Sequoia & Kings Canyon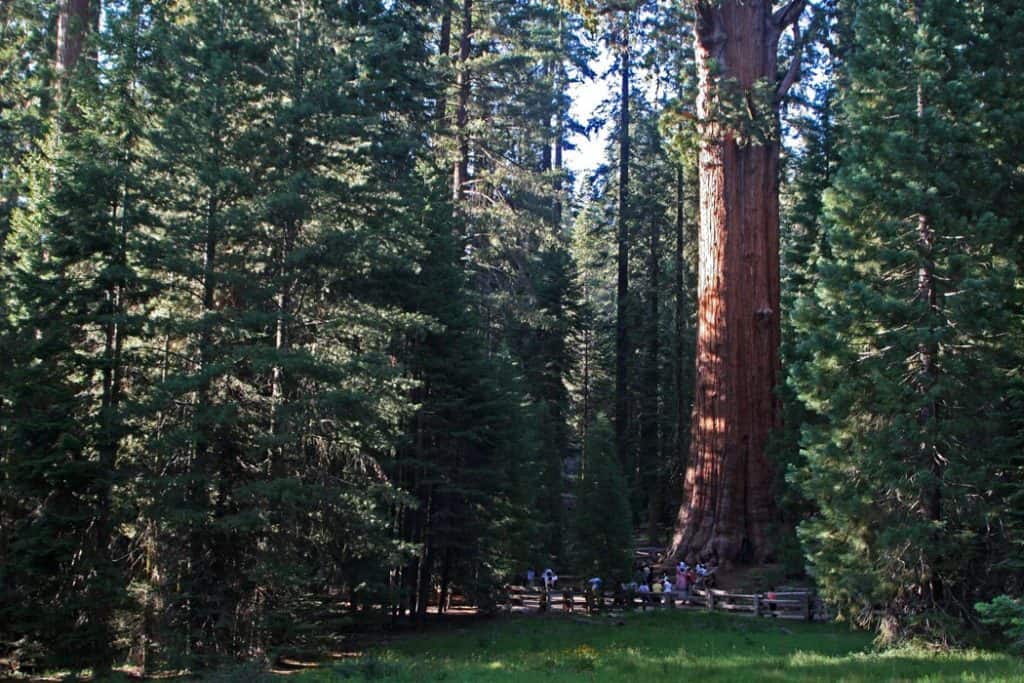 Huge trees and canyons, the name says it all. The Sequoia and Kings Canyon National Park is the testing ground for nature's diversity. Huge mountains give way to low valleys, elevation differs significantly throughout the terrain, and deep canyons lie in the shadow of Sierra Nevada's giant sequoia trees.
Reservations are possible for certain campgrounds, while others operate on a first come, first served basis. All the reservation information is available at www.recreation.gov. There are no RV hookups in the park.
Lassen Volcanic National Park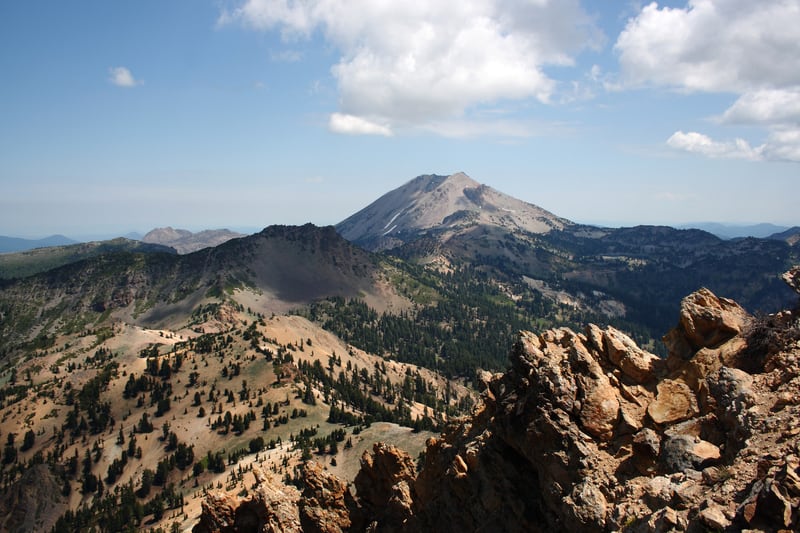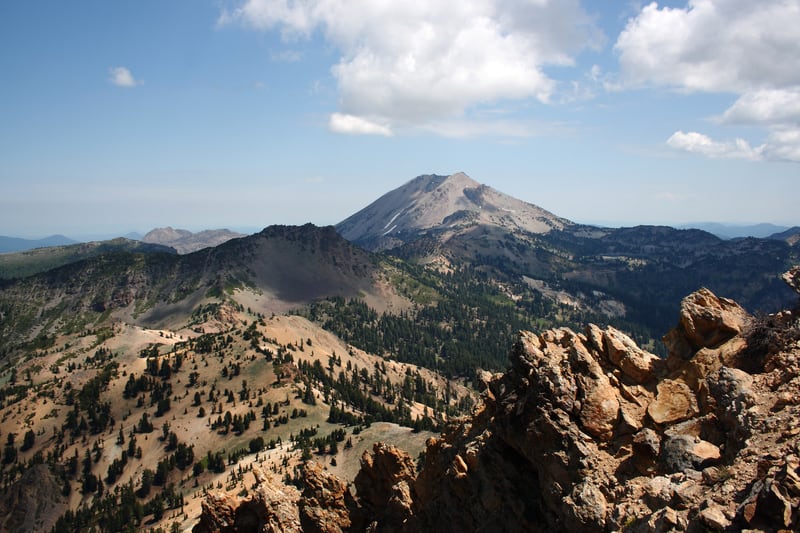 A real volcanic landscape with mud pots, hot springs, and pools of boiling water. Forces that have shaped the Lassen Volcanic National Park did not hold back their creativity. This is a perfect place to see how our planet was formed through ages of volcanic activity.
Eight campgrounds exist in the Lassen Volcanic National Park. Some of these are rather primitive, but others are more developed. Camping cabins around the Manzanita Lake are very popular, and RV access is available, too.
Pinnacles National Park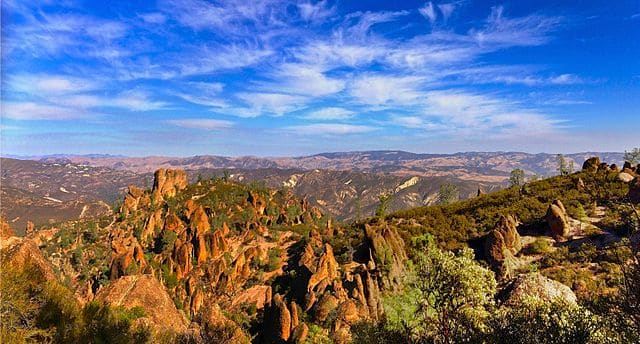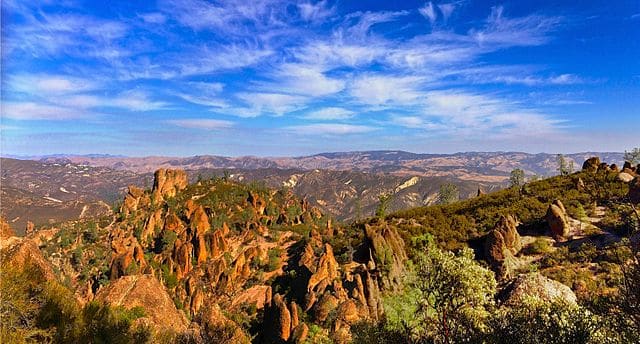 The landscape that belongs to another world would be a good description of the Pinnacle National Park. Only several millions of years of fierce volcanic activity were needed to produce this wonder of nature. The San Andreas Fault cuts through this land of canyons, caves, grasslands, and forests. Hiking for the first time through the talus caves of the Pinnacle National Park is a once in a lifetime experience.
Camping here is possible in tents, group camping sites, and RV designated spots with electric hookups.
Dogs and other pets are allowed in the parking lots, paved roads, and in the camping ground.
Channel Islands National Park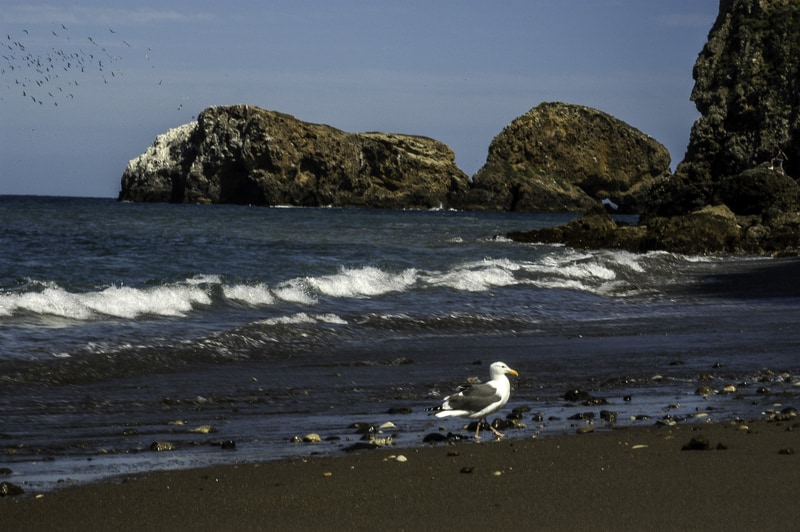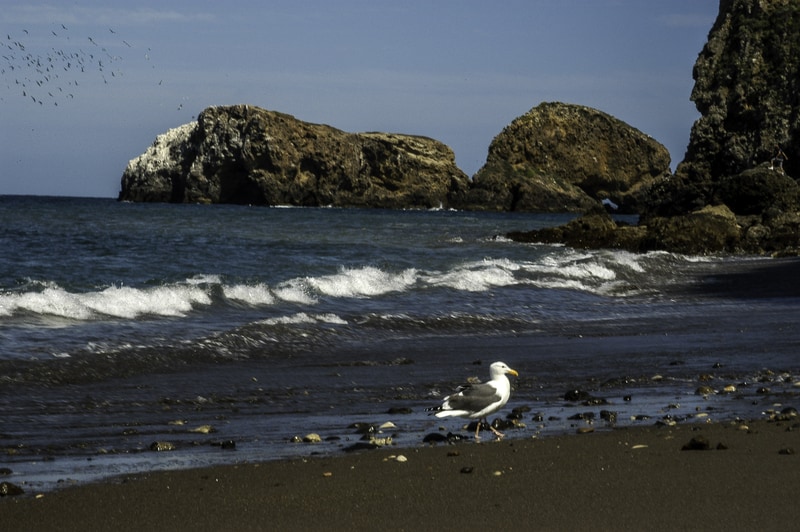 Today, the coast of southern California is a bustling and modern area. The urban settlements and tourist attractions are truly overwhelming, but it was not always like this. If you would like to have a taste of how the coastline looked thousands of years ago, you should visit the isolated Channel Islands National Park.
You can camp throughout the year on the five islands of the Channel Islands National Park. There is a campground on each of the islands. To secure your camping spot, you need to make a reservation through www.recreation.gov.
Transportation is another thing. You can arrange for a boat transfer in advance and do your best to enjoy it, because on the islands there is no transportation available. So, get ready to do some gear carrying on foot.
Channel Islands Harbor in Oxnard is the closest access point to Channel Islands National Park (CINP). In order to camp overnight, you'll need to book your landing with Island Packers, the exclusive concessionaire to CINP.
Free Camping
No crowds or reservations here. California is an awesome place for real outdoors lovers. Besides the many protected State Parks and National Parks, there are still some hidden parts of the Golden State waiting to be explored. The best thing about them is that they are free, and that makes it as one of the best camping in California to do and experience.
Most of these sites do not have toilets or potable water, but they are public, beautiful and give you freedom of movement through the wild. All you need to do is be a good-natured camper and take care. After all, this land is your land.
Places like Carrizo Plain, where you can meet and greet the great San Andreas Fault up close and personal, Indian Valley, Inverness Ridge, Rocky Point on the Marine Coast, and Kirby Cove beach are some of the best-kept places, all of them managed by the Bureau of Land Management.
RV Camping
Free RV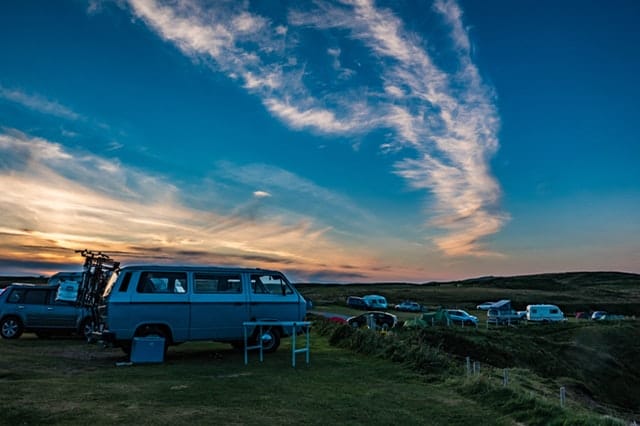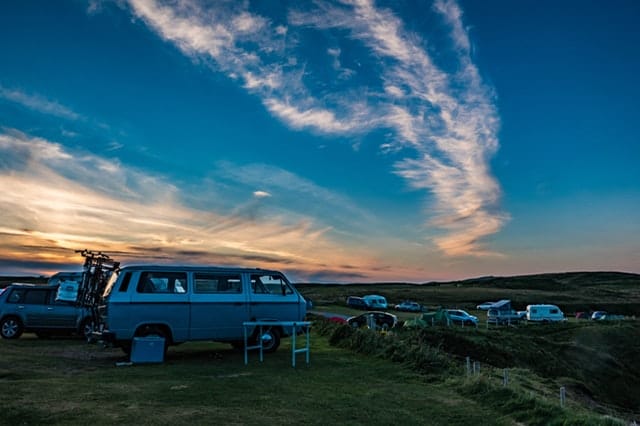 The dirt roads of the Californian backcountry is where those who do not care a lot about RV hookups and even less about fees, will find their perfect camping spots. Driving your way to freedom and escaping the crowds might get some dust on your RV. But if you are a true adventure seeker, Californian back roads have plenty to offer.
The Granite Mountains in the Mojave Desert, Kennedy Meadows in the Sequoia National Forest, Lake Davis dirt roads, and Hat Creek in the Lassen National Forest are just a few of many free RV camping sites in California.
Northern
RV camping is possible at most public and private camping grounds around northern California. National and State Parks allow RV's up to a certain length to enter, and different park fees apply. This information and those regarding the availability of RV hookups are definitely worth checking in advance, before setting out on your RV camping trip.
The Humboldt County is the home of the Prairie Creek Redwood State Park. The two of the park's campgrounds, Fern Canyon and Gold Bluffs Beach, allow smaller RV's (24 feet). No RV hookups are available.
Bodega Bay is the destination for campers who like to park their RV's in style. This RV camp can accommodate truly large vehicles. You can enjoy fresh seafood, play golf, and explore the beach while gazing at northern California's stunning coastline and the Pacific Ocean.
Southern
With so many things to see and visit in southern California, positioning your RV home at the right location means everything. With 22 million people, statistically, southern California appears as a crowded place. In reality, however, there are many stunning, naturally preserved areas where RV camping is allowed and where you won't find all that many people.
Near Santa Barbara is the Ocean Mesa at El Capitan. The RV Park is fully equipped with all the facilities, and it can accommodate vehicles up to 50 feet in length. Even TV and Wi-Fi are available. The proximity of the Pacific Ocean, Santa Monica Pier, and downtown Los Angeles make this location perfect for beach lovers and urban explorers.
The Newport Dunes RV Park is located on the Newport Beach, half the way between Los Angeles and San Diego. The park grounds include 382 RV spots, a swimming pool, spa, and a laundry. This is a great spot for boating and surfing. Many restaurants are located nearby and the Catalina Island is not far away.
Beach / Coast
The truth is that there is a very long coast out there, but not all of it is camping friendly. Many coastal areas in California are protected, others are inhabited, and in some places, the geography is merciless (really steep cliffs). However, there are still those camping grounds that make it possible to have the on-the-beach camping experience.
North of Santa Cruz, most places are with an ocean view but no beach access, as the terrain here is rocky and the weather cold. If you move down south, better camping opportunities begin to emerge.
Pismo Beach, between Santa Barbara and Big Sur, is the only place on the Californian coastline where you can park your RV on the beach.
Urban areas offer many comfortable RV camping grounds, for those who prefer well-maintained facilities over peace and serenity.
A good research ahead is a must if you wish to find the perfect spot to park your RV. The coast of California has so much to offer, and everyone is certain to find what they are looking for.