About
Outdoor Union was founded on the love of the wilderness.
Our founder Harris grew up in Western Maine and spent most of his childhood in nature.
After a short stint at an office job building websites, he decided to create a website that encouraged more people to enjoy the outdoors.
Outdoor Union looks to help you get out of the house and into nature.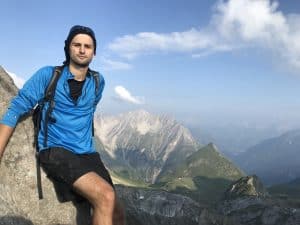 What Outdoor Union is About
We provide educational materials and review and recommend products that we think are high quality and good value. You don't need the most expensive gear to enjoy the outdoors. But if you are going to drop some dough you don't want your tent to leak on the first night. Outdoor Union is reader supported. We don't' run any ads. When you purchase a product through one of our links, we may get an affiliate commision.
If you have feedback or questions please tweet us or send us a message through our contact page.
Where to Start?
We have a wealth of educational materials. We suggest looking at our wildly popular camping checklist and food camping checklist.